Relax in this little piece of paradise overlooking the Pitt River as it cuts through a gorge. It is truly a secluded and mystical place. Ideal for those looking for adventure.
The trip can be a little slow, but it just adds to the enjoyment of the destination. Perhaps taking the route less traveled is the right option.
The hot springs are positioned next to the scenic and lively Pitt River, as the name suggests. To get there, take Lougheed Highway towards Pitt Meadows and finally Pitt Lake. Then it's a boat ride to the north end pier, followed by about 20 kilometers of biking on a flat logging path.
It's a 5-minute trek with a steep rope climb down to the hot springs from there. When you arrive, you'll be able to enjoy the natural benefits of hot springs in one of the most breathtaking settings our province has to offer.
Directions:
Switch off Old Dewdney Trunk Road in Pitt Meadows and travel north on Rannie Road before entering Grand Narrows Regional Park. You can launch your canoe or kayak here, or you can hire one from one of the Canoe Rentals down at the docks (check ahead to make sure they are open the day and times you are going). Overnight parking is $5.00 a night and is available throughout the day.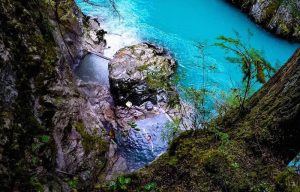 Details
There are two options for going to the end of Pitt Lake: canoeing or taking a boat ride. The journey is unquestionably worthwhile!
If you want to canoe or kayak, you should expect it to be a little more complex than anticipated.
The paddle lasts 6-8 hours and involves a 28-kilometer hike/bike trip, which is much less popular than taking a boat ride.
To begin with, fitting your overnight gear and two bikes into the canoe is a tough job. While in the reservoir, you might not know about Pitt Lake that you Have to paddle along the far right side of the lake for the first 8 kilometers. The lake is naturally very shallow.
Another issue with canoeing is getting through all of the waves created by the motorboats on the lake. The paddle to the lake's end is absolutely breathtaking.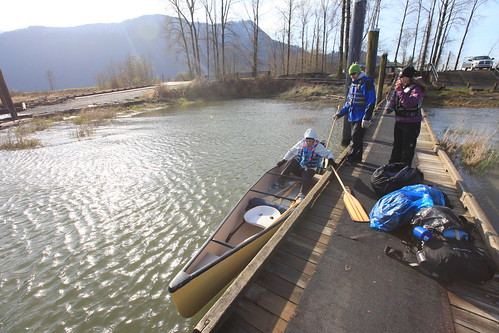 If you prefer to have a Boat-Ride, you'll need to find a guy who owns a boat or someone who can taxi you over. Some rides cost about $400 for up to six passengers.
The lake's southern end has an active logging processing station, so it's easy to figure out where to go. The road leads directly to the logging facility, where there is a heavily used pier. There is always staff at the logging plant, people fishing on the dock, and other people.
Take out your bike and begin riding after you've arrived at the port. You can leave your canoe on the dock overnight if you lock it up.
The road is in excellent shape for a logging road and is relatively flat. The bike could take a typical rider about 2.5 hours to get there and 2 hours to get back. Just in the latter half of the ride can you find tiny hills. There are small signs indicating how far you've traveled, and just after passing the 21km milestone, the road will turn left, down a slope, and cross the Pitt River. You've landed as you reach the bridge.
If you plan on sleeping overnight, you can conveniently set up your tent on the side of the road here. It would be best if you remembered to carry a lock on your bicycles; it's a long walk to file a report.
It's just a 5-minute hike down to the Springs. The trailhead is located directly next to the bridge, on the right (or north) side. There is a big sign a little higher up in the tree, as a liability disclaimer.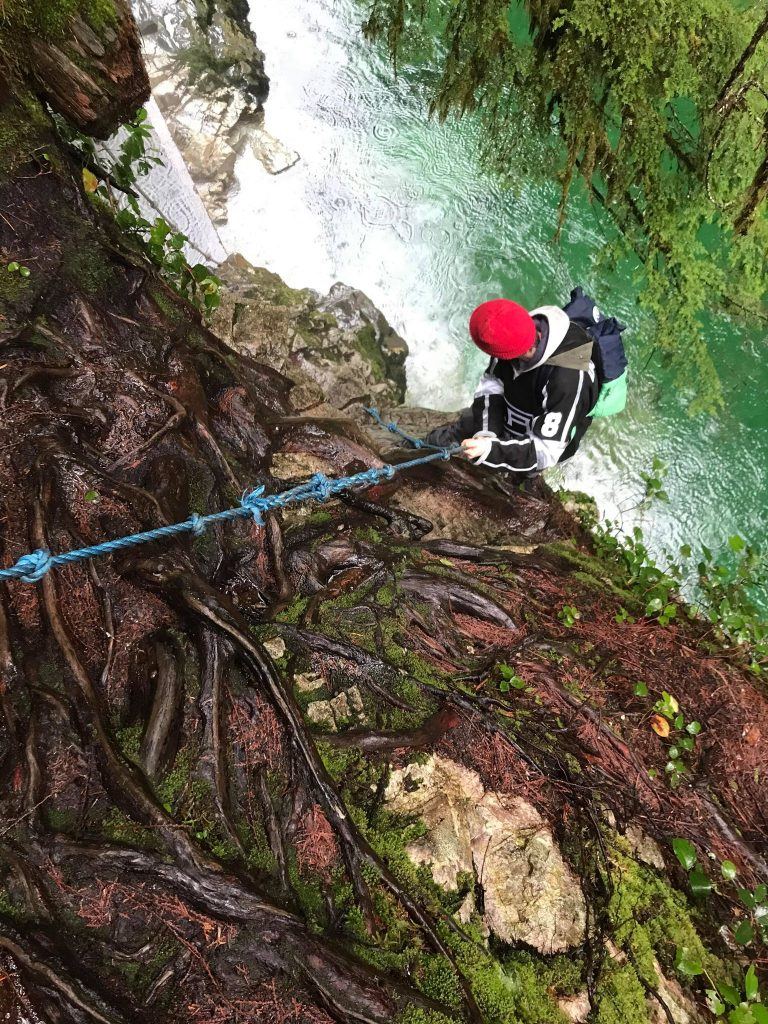 At the end of the hike,

the final descent to the Hot Spring requires rappelling down a 30′ cliff's vertical rock face,
a bad fall there is likely fatal, there is a thick rope anchored to a three there for this purpose, but make sure you understand that repelling down a vertical cliff is not something everybody can do.
Finally, there is no cellular phone network there, so you are on your own if you happen to have an emergency while out there unless you carry GPS satellite communications with you. The best is to leave a well-detailed trip plan with family or friends who can call emergency rescue services if you fail to return home when you said that you would.
Good luck!

Featured photo by @caylievalley

Statistics:
By Boat-Ride
Total Distance: 44.0 km (return)
Estimated Time: 8 hours (canoe)
Average Grade: 0.6%
Structure: Linear – Return
Elevation Gain: 125 m
Start Elevation: 0 m
Max Elevation: 125 m
By Canoe
Total Distance: 100.0 km (return)
Estimated Time: 2 days
Average Grade: 0.3%
Structure: Linear – Return
Elevation Gain: 125 m
Start Elevation: 0 m
Max Elevation: 125 m

This error message is only visible to WordPress admins
Error: No posts found. No posts made to this hashtag within the last 24 hours. No posts made to this hashtag.