The K'lgaan/Klekane Conservancy is on the east side of Princess Royal Channel, along the Inside Passage route. Klekane Conservancy is bordered on the south and east by Q'altanaas/Aaltanhash Conservancy.
Grizzly bears, salmon, marbled murrelets, and low elevation Sitka spruce forests are all protected by the Klekane Hot Springs Conservancy. It also provides a safe anchorage near the main Inside Passage route where visitors can spend the night resting, fishing, or soaking in small hot springs.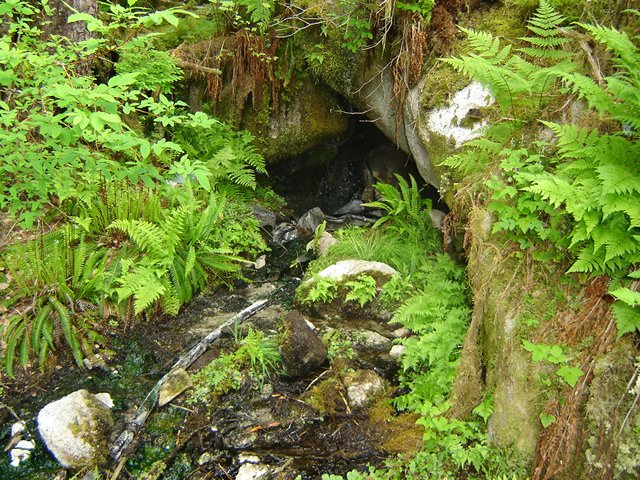 A bathhouse (8′ x 12′) with a concrete block pool (8′ x 8′) is available for park visitors to soak in the warm and odourless hot springs water. The water from the hot springs emerges from a crevice in the granodiorite bedrock about 150 metres away from the bathhouse. It pours out at a rate of approximately 10.4 litres per minute. The temperature of the water at the source is approximately 53.2 degrees Celsius, while the temperature in the bathhouse is approximately 41.3 degrees Celsius.

The hot springs bathhouse is located at the estuary's northeastern end, approximately a 5-minute walk in at high tide and approximately 20 metres from a small stream. Zone 09U; 5899700 m north; 0521289 m east are the UTM coordinates. The water from the hot springs is not safe to drink.These springs are seldom used nowadays, but when the Butedale Cannery was in action from 1919 into the 1960s, workers would regularly come for a spa-like soak.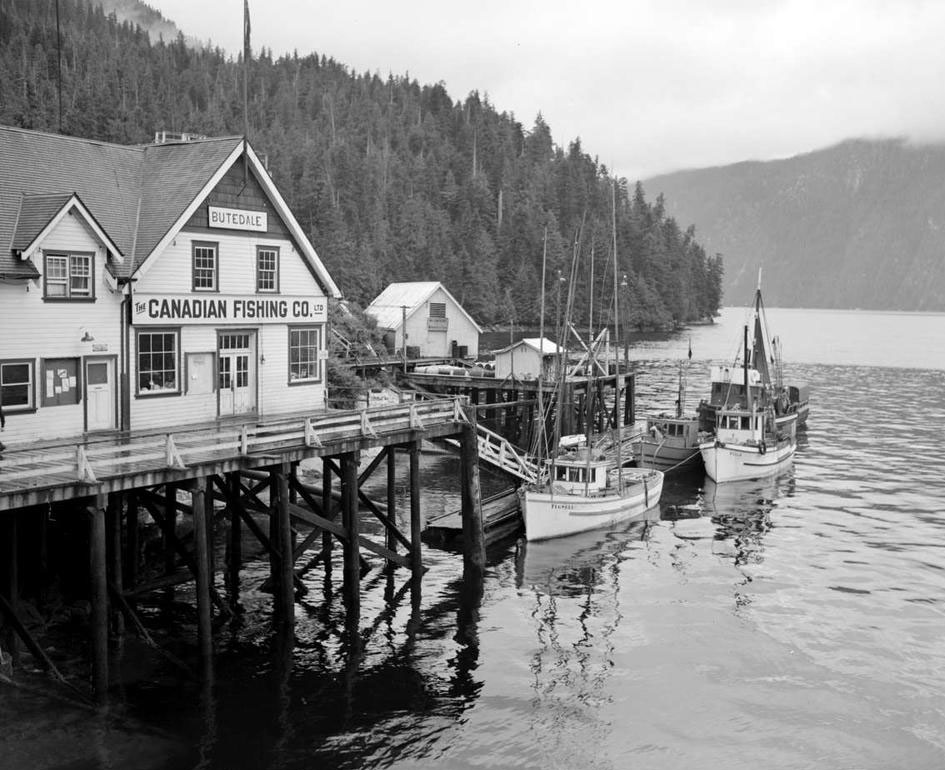 An English draft dodger from the First World War lived in a nearby cabin for years.