You'll uncover the ideal destination to soak away your worries in the centre of some of Alaska's most magnificent landscapes deep into the Stikine-LeConte Wilderness of the Tonga National Forest in Wrangell, Alaska. Chief Shakes Hot Springs is calmly waiting for you and your family to visit and unwind for the day.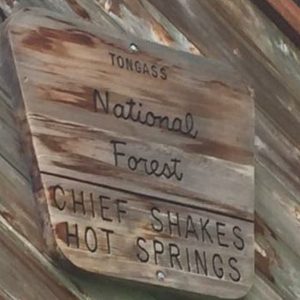 Don't expect seclusion at these Forest Service-owned hot springs, despite its location 28 miles upstream. It's a popular hangout for locals, who may pack the place on weekends and holidays. One protected tub and one open to the weather, as well as dressing rooms, benches, and outhouses. Access is through a short trail off Hot Springs Slough.Chief Shakes Hot Springs is a free day-use facility in Southeast Alaska that has become a popular destination for visitors and locals alike. You can soak within the screened porch or outside in the fresh Alaskan air in the second 7′ diameter redwood hot tub, which is just feet away.
The temperature of the water in each tub can be adjusted using hot and cold flow pipes, but it usually stays about 140°F. The Forest Service maintains the complete Chief Shakes facility, which includes two hot springs baths, dressing rooms, two outhouses, a picnic table, and a fire ring.
Tent camping is permitted anywhere within 100 feet of the springs' paths or the facility itself. Additionally, the forest service maintains two wilderness cottages located upriver.
The Shakes Slough 1 and 2 cabins make an excellent basecamp for exploring the hot springs pools and the rest of the Stikine River. These cottages give a safe overnight stay with wonderful views, nestled within the unspoiled forest.
Most visitors should hire a guide or travel with a native to navigate the tidal river. If you choose to adventure on weekends, during the summer, or during the holidays, plan for a full day of adventure and expect crowds.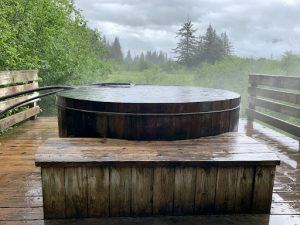 To get to the hot springs, all you have to do is walk a 0.3-mile route once you arrive. Chief Shakes Hot Springs is a unique location in the middle of nowhere where friends and families can enjoy the great outdoors of Alaska. Make a day of it by bringing a bathing suit, towel, and a picnic lunch.
Hike the neighbouring glacier with the same name as the springs for an additional experience, and see the Canadian border just a few minutes away.
This error message is only visible to WordPress admins

Error: No posts found. No posts made to this hashtag within the last 24 hours. No posts made to this hashtag.