ZOLEO Satellite Communicator
$269.99
| | |
| --- | --- |
| Brand | ZOLEO |
| Are batteries included? | Yes |
| Human interface input | Buttons |
| Item dimensions L x W x H | 9.1 x 6.6 x 2.7 centimeters |
| Connectivity technology | Bluetooth |
| Map type | North America |
| Control method | App |
Let others know where you are with these standard features:
Share your GPS coordinates in a message
Automatically include your GPS coordinates with check-in messages (optional)
Location Share+ (add-on subscription)
Location Share+ enables ZOLEO users to share their location with their check-in contacts, on a user-selected interval from every 6 minutes to 4 hours. ZOLEO users and check-in recipients will be able to use the free ZOLEO app to view the current location and breadcrumb trail on a map. ZOLEO users can start/stop location sharing any time, and also download maps for use offline. Location Share+ is an optional add-on subscription* that includes unlimited Location Share+ and check-in messages!
*Note: Additional charges apply; can be canceled any time.
Description
ZOLEO Satellite Communicator – Two-Way Global SMS Text Messenger & Email, Emergency SOS Alerting, Check-in & GPS Location

????ZOLEO GLOBAL TWO-WAY SATELLITE COMMUNICATOR: Rugged, GPS location-aware, and Iridium satellite-based, the ZOLEO device links with the free ZOLEO app on your smartphone or tablet to keep you connected when outside cell coverage. Monthly subscription required: $25, $45, or $70 (25, 250, or unlimited satellite messages) with cellular, Wi-Fi, and SOS messaging included. After the initial 3-month commitment, suspend for just $5/mo. Plans are currently available in Canada, the USA, Australia, but work globally.

✉️GLOBAL MESSAGING AS IT WAS MEANT TO BE: Only ZOLEO extends your messaging coverage to everywhere on earth transmitting over the lowest cost network available (satellite, cellular or Wi-Fi). ZOLEO offers a familiar text messaging experience to and from any SMS text number, email address, or another ZOLEO app user. By taking advantage of cellular or Wi-Fi when available and the Iridium network (a truly global satellite network) when it isn't, only ZOLEO offers seamless coverage wherever you go!

????DEDICATED SMS PHONE NUMBER & EMAIL ADDRESS: Your ZOLEO device includes a dedicated Canada SMS text number and email address that you can share with contacts that you want to remain accessible to, and that they'll recognize when you message them. Contacts can send messages directly to your SMS number, email address, or via the free ZOLEO app. It's that simple! Order your own ZOLEO today to get started!!

????EMERGENCY SOS & MORE: If something goes wrong, declaring an SOS ensures your SOS alert and GPS coordinates are sent to GEOS, our 24/7 emergency monitoring and dispatch partner. Other safety features include check-in to let others know you're OK (using the built-in button on the device or via the ZOLEO app) and the ability to add your GPS coordinates to any message. And the ability to plan safe travel with on-demand DarkSky weather forecasts, one of the most accurate sources of hyperlocal weather.

????RUGGED AND BUILT TO WORK FOR DAYS: Long-lasting battery life – 200+ hours or 8+ days checking messages every 12 minutes (Lithium-ion battery). Lightweight (150 g) and compact (9.1 x 6.6 x 2.7 cm), the ZOLEO device is rugged with MIL-STD 810G shock-resistance, and superior dust- and water- resistance (IP68). Power input – Micro-USB Type B with a charging time of 2 hours. Operating temperature – -20°C to 55°C.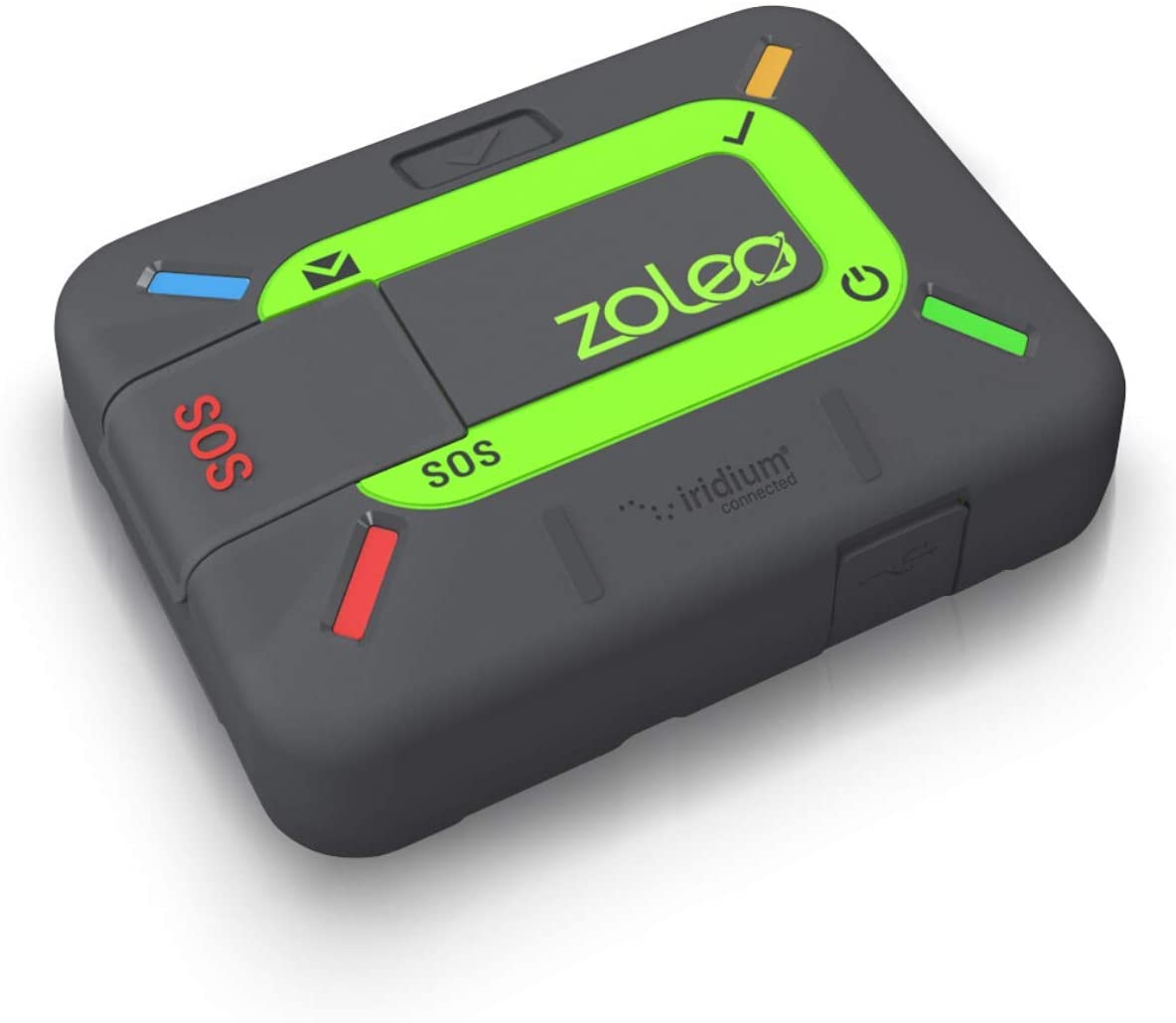 Only logged in customers who have purchased this product may leave a review.