Sale!
LifeStraw Personal Water Filter for Hiking, Camping, Travel, and Emergency Preparedness
Protects against bacteria, parasites, microplastics, dirt, sand, and cloudiness
Independently lab tested, durable, and BPA Free
Ultimate survival tool, no shelf life, easy to clean and store
Replacements and accessories are available
Description
Award-winning LifeStraw water filter is a must-carry tool for hiking, camping, travel, and emergencies; no disaster kit is complete without it

Removes 99.999999% of bacteria (including E.coli, Salmonella), 99.999% of parasites (including Giardia and Cryptosporidium), 99.999% of microplastics, dirt, sand, and cloudiness
Ultralight and durable, the LifeStraw weighs less than 2 ounces (46 g) so you can pack it anywhere
Long-lasting membrane microfilter lasts up to 1,000 gallons (4,000 L) of water – enough drinking water to last an individual for over 5 years!
Be prepared with the ultimate survival tool, the LifeStraw has an unlimited shelf life and has been tested all over the globe to face the harshest conditions,

Comes in a sealed bag, perfect for storing in a bugout bag or other prepper gear supply kit; measures 9 x 1 x 1 inches

Your purchase has an impact: A purchase of one straw gives one child, one year of safe drinking water
Through our global Give Back Program, over 4 million children have received a year of safe water.
LifeStraw is proud to be a B Corp and Climate Neutral Certified brand committed to meeting the highest standards of verified social and environmental performance, transparency, and accountability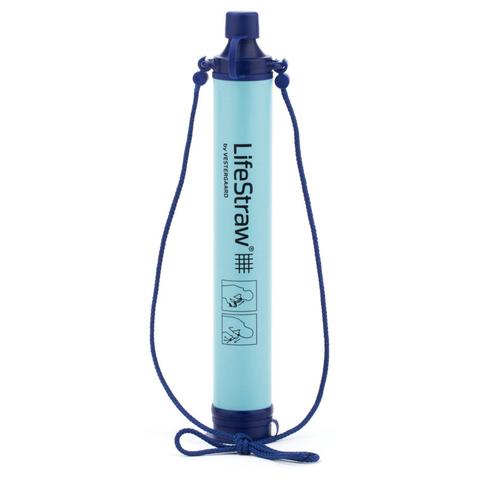 Only logged in customers who have purchased this product may leave a review.